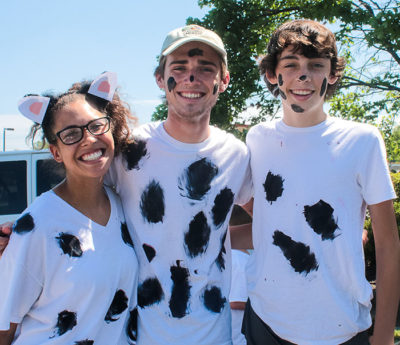 Every camp director loves to hear the first car door slamming and the sound of sneakers galloping up the front steps of the cabin to kick off another summer season. There is nothing more incredible than to hear the familiar chatter of campers and counselors reconnecting over the past summer of memories and growth. It is an amazing transition when campers and counselors alike trade out their cell phones, I-pads and hours of homework for crazy songs, screaming down ziplines and dodging Archery Tag arrows.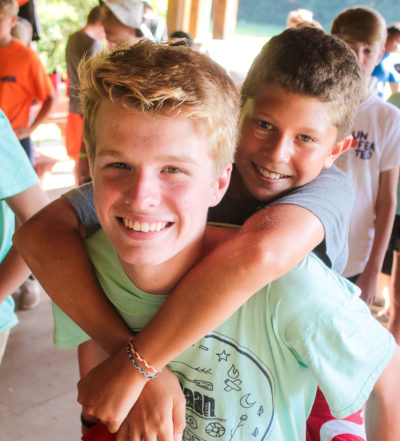 The question that I get from many folks is "Why do campers return each summer?" What is it that creates a life-time camper at Canaan? Many people could say that it's our adventure programs- world-class ziplines, High Adventure Course, kayaking on Catawba, etc. Other people would say it's the convenience of location for parents. Being so close to Charlotte and providing a daily shuttle to the Ballantyne area is a huge plus for the families of the Charlotte Metro, Fort Mill and Union County.
Programs and location are major factors in choosing a summer camp for children. Parents also want to know about safety standards, dietary safety and what swimming standards are. All of these are hugely important elements of camp- ones that every camp director must answer in order to gain the trust of the parents but more importantly know how to mitigate risk and respond to emergencies.
But why do the campers want to come back? Is it the awesome programs and amazing facilities that most camps have? Are they really all that concerned about safety and diet—as much as their parents may be? The number one reason why campers come back to the island year after year is for their counselors.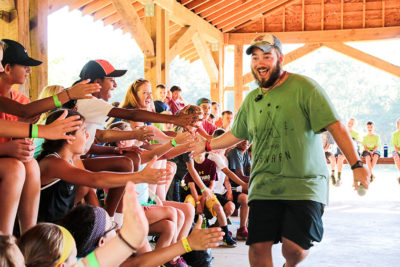 The relationship that campers form with their counselors is astounding! I can still remember some of the most influential counselors and youth leaders in my childhood and early teenage years and how I wanted to be just like them. I remember thinking that they were adults… but way cooler than my parents. Counselors have a huge responsibility with the campers and we interview, hire and train them to understand what a privilege they really have.
Our campers are in the most formative years of their lives and are constantly looking outward and to older role models to get validation and approval. What greater opportunity than to have a college-aged Christian counselor who encourages, cares for and genuinely likes who I am and thinks I'm pretty cool!! When all the voices in the world around us are saying we don't measure up and we're not cool enough- I can have a big brother, big sister figure in my life that says differently.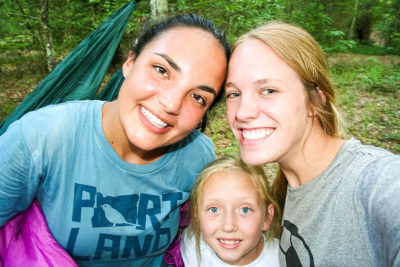 In the summer camp setting, where fun meets challenge meets lasting memories- it's the relationships that are the glue that holds everything together. Our counselors have the ability to make the most disappointing moment in the day the most incredible and hilarious moment in the entire camp week- just by simply having the right perspective and attitude. That is what is most contagious and that is what draws campers back every summer.
-Nick Wimmer
Executive Director